NOWNESS PRESENTS: BJORK THE GATE - LONDON
To celebrate the launch of Björk's The Gate, a mesmerising music video created as part of 2017 album Utopia, Kennedy collaborated with the artist, Gucci and NOWNESS to create an experiential, multi-media event at Brutalist London venue 180 The Strand, at which Björk herself performed a DJ set.




The music video was directed by Andrew Thomas Huang, featuring fashion created by Gucci and styled by creative director Alessandro Michele. It was streamed on NOWNESS, then looped and projected throughout the venue during the launch party, creating an ethereal and otherworldly effect, magnified by the illusion of an enormous box which appeared to float from floor to ceiling throughout the event.




Kennedy enlisted Tomato, a collective of artists and designers, to create the projections and visual content. El Pastor, a small group of Mexican taquerias based in London, provided the food experience for the attendees.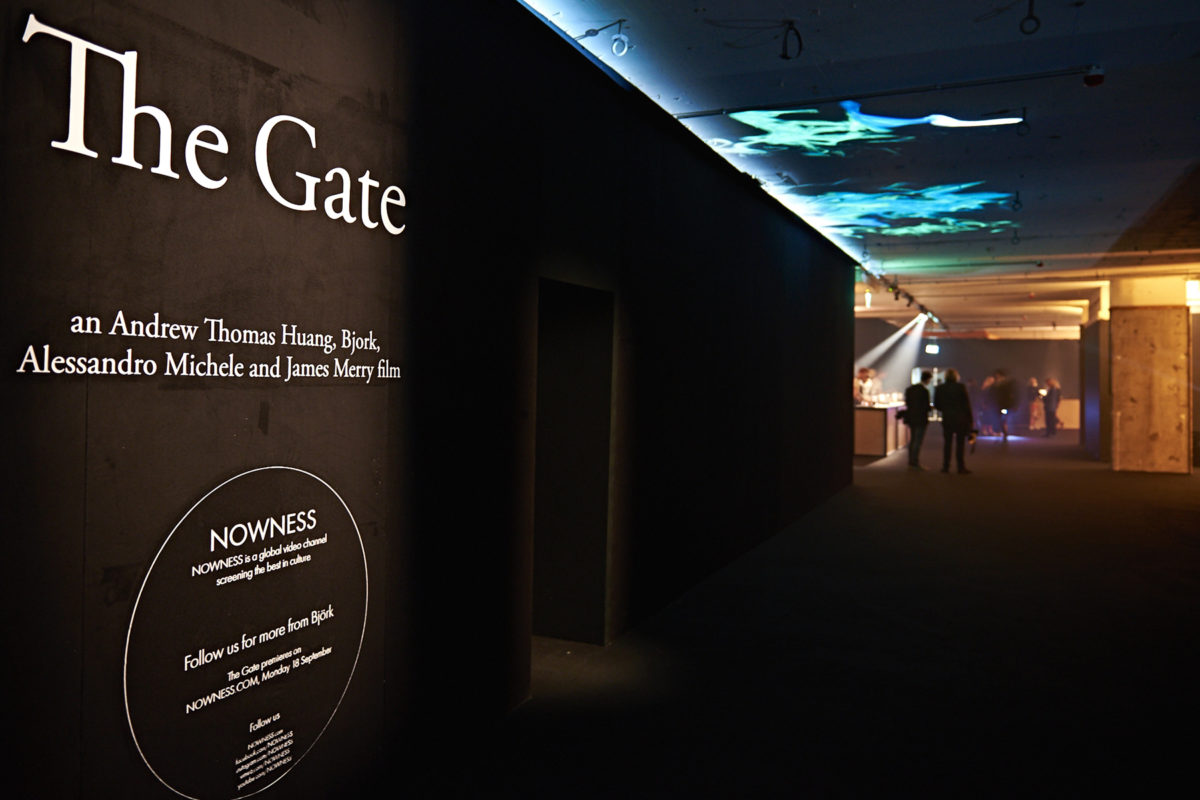 ︎︎︎ Creative direction
︎︎︎ Collaboration management
︎︎︎ Project management
︎︎︎ Venue search
︎︎︎ Design