MARNI FW23 - TOKYO

On 1st February, Marni hosted its FW23 show LOVE MATTERS. LOVE. THERE I SAID IT! At Yoyogi 2nd Gymnasium, Tokyo.

The four-part collection of red, yellow, white and black looks had their own musical accompaniment composed by Dev Hynes and performed by the Tokyo Chamber Orchestra with a choral finale.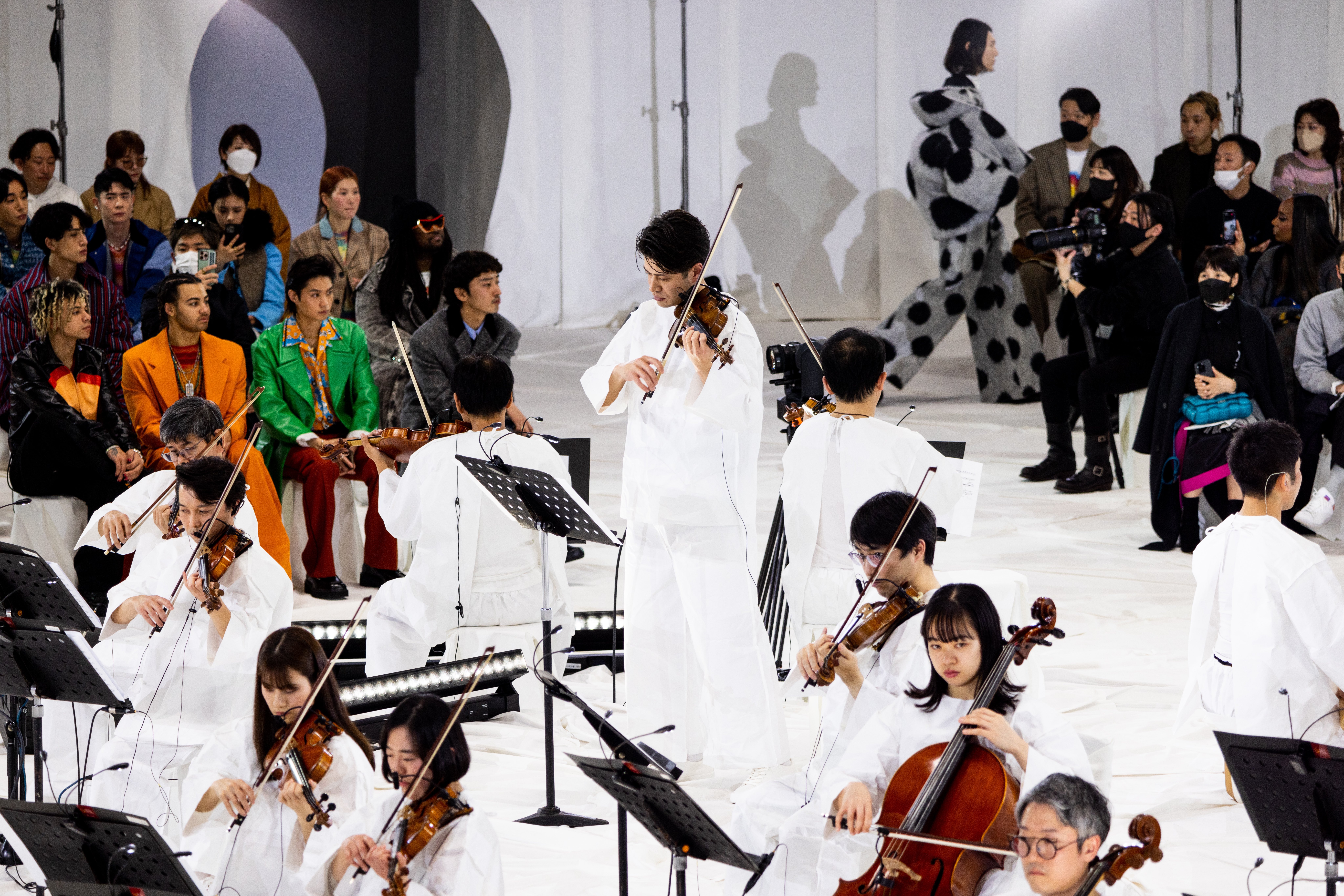 The iconic 1960s venue, designed by Kenzo Tange, was perfectly wrapped in paper for the occasion, as were the orchestra and creative director, Francesco Risso.





Kennedy was also enlisted to produce and design the after show, split into a two part experience: a VIP dinner and party. The VIP dinner was held at TRUNK (HOTEL). Taking inspiration from the show, the tablescapes took usage of the paper and the exterior was red-washed in a Marni fashion.
The afterparty took place across two clubs in Shibuya, Lion and Enter. Minimal intervention and world-class sound systems from Tokyo's former club Contact, provided the perfect post-show setting for Marni and their guests. Programming include Acyde, Mimi Xu, Kerwin Frost, Wondagurl, Jun Inagawa, KZM, Reiji Okamoto, Youth Quake and Frost Children.

︎︎︎ Production
︎︎︎ Budget Management
︎︎︎ Project Management

︎︎︎ Venue Search
︎︎︎ Programming
︎︎︎ Experience Format