PRADA EXTENDS - LONDON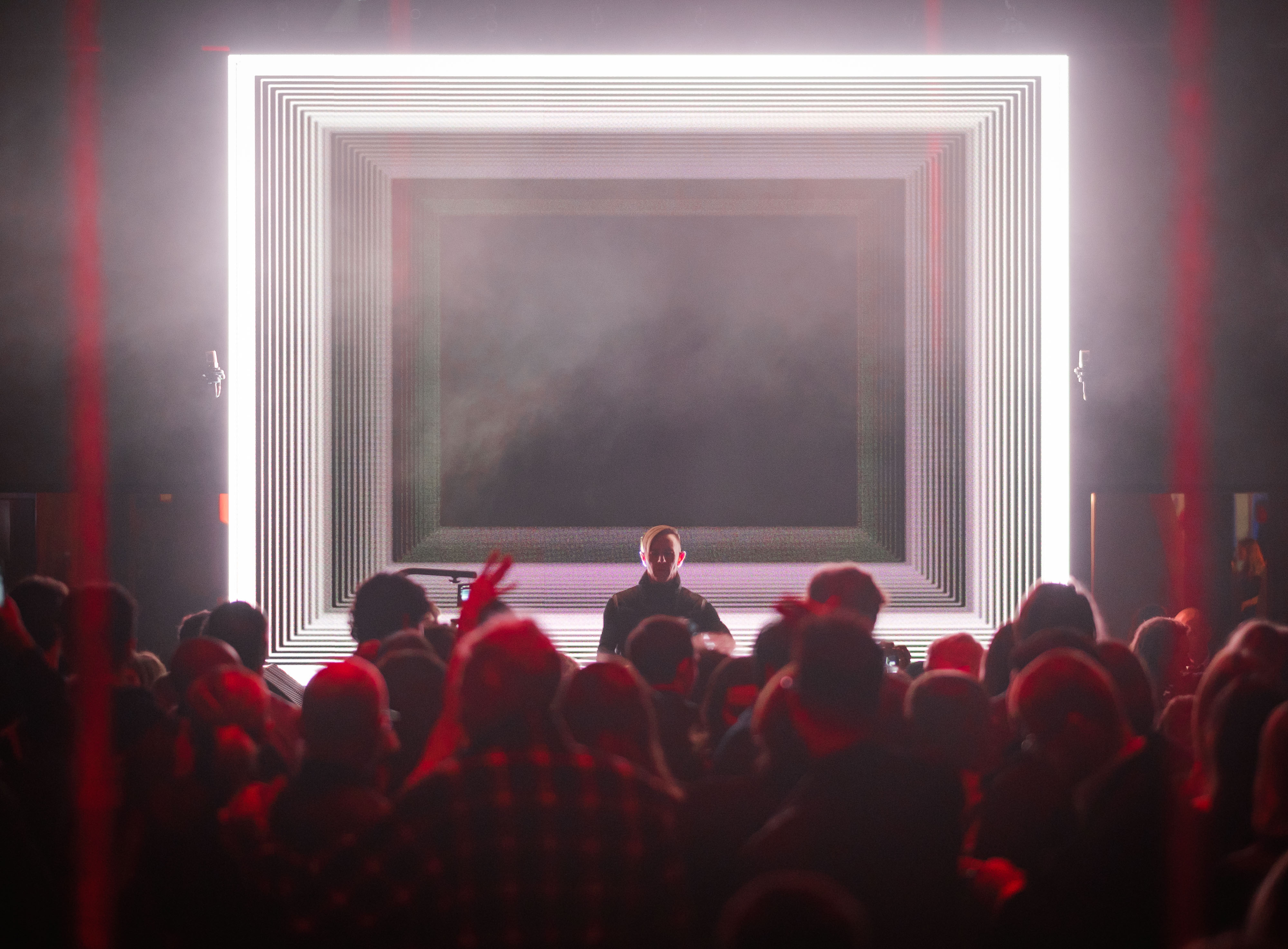 Prada Extends is a series of global live events that extends Prada's identity into new territories and the next stage of Prada Music: an intersection of sound and vision.

Focused on local artists, the series invites four musicians and four visual artists who are challenged to create physical intersections in which people, ideas and aesthetics connect.
For the first ever Prada Extends, British-born, Canadian-raised electronic musician and Prada collaborator Richie Hawtin aka Plastikman curated an intimate invite-only music night, bringing together Overmono, HAAi and OK Williams and audio artists Joelle Snaith, Rebel Overlay's Spencer Heron, Hanzo and L'Aubaine for an crossover performance like no other at the Tanks at the Tate Modern.

The brutalist circular chamber was transformed into a unique and interactive dance space with a four-way audio set up with a booth per DJ – a physical manifestation of the key pillars of Prada Extends: creating intersections between people, ideas and aesthetics, bringing creatives together, extending and interconnecting circles.

The night saw a diverse selection of emerging talent across music, fashion, design and collectives in London including AJ Tracey, CKTRL, Lancey Foux, Pa Salieu, Harris Dickinson, Ama Lou and Zawe Ashton.

Prada Extends will continue to celebrate the creative cultures of the selected city where the same format is to be expanded in 2022 globally.
︎︎︎Creative Direction
︎︎︎Collaboration Management
︎︎︎Project Management
︎︎︎Experience Format


︎︎︎Budget Management
︎︎︎Venue Search
︎︎︎F&B Consultancy