SKP-S / T-10 LAUNCH
THE ARROW AND THE CYCLE - BEIJING
SKP-S opened in 2019 – a stylised, alternate universe of a shopping experience located opposite SKP, the largest and most innovative luxury department store in China. To mark this moment, Kennedy conceptualised and executed T-10, a contemporary cultural hub located on the new store's penthouse floor, a raw space of 4,000 square metres.

T-10 is a nucleus connecting cutting-edge ideas, future-thinking technology, conceptual retail and avant-garde art and culture. Its exhibition programme, which is creatively directed and produced by Kennedy, spans art, cinema, fashion and music through curated cultural happenings and other multidisciplinary events.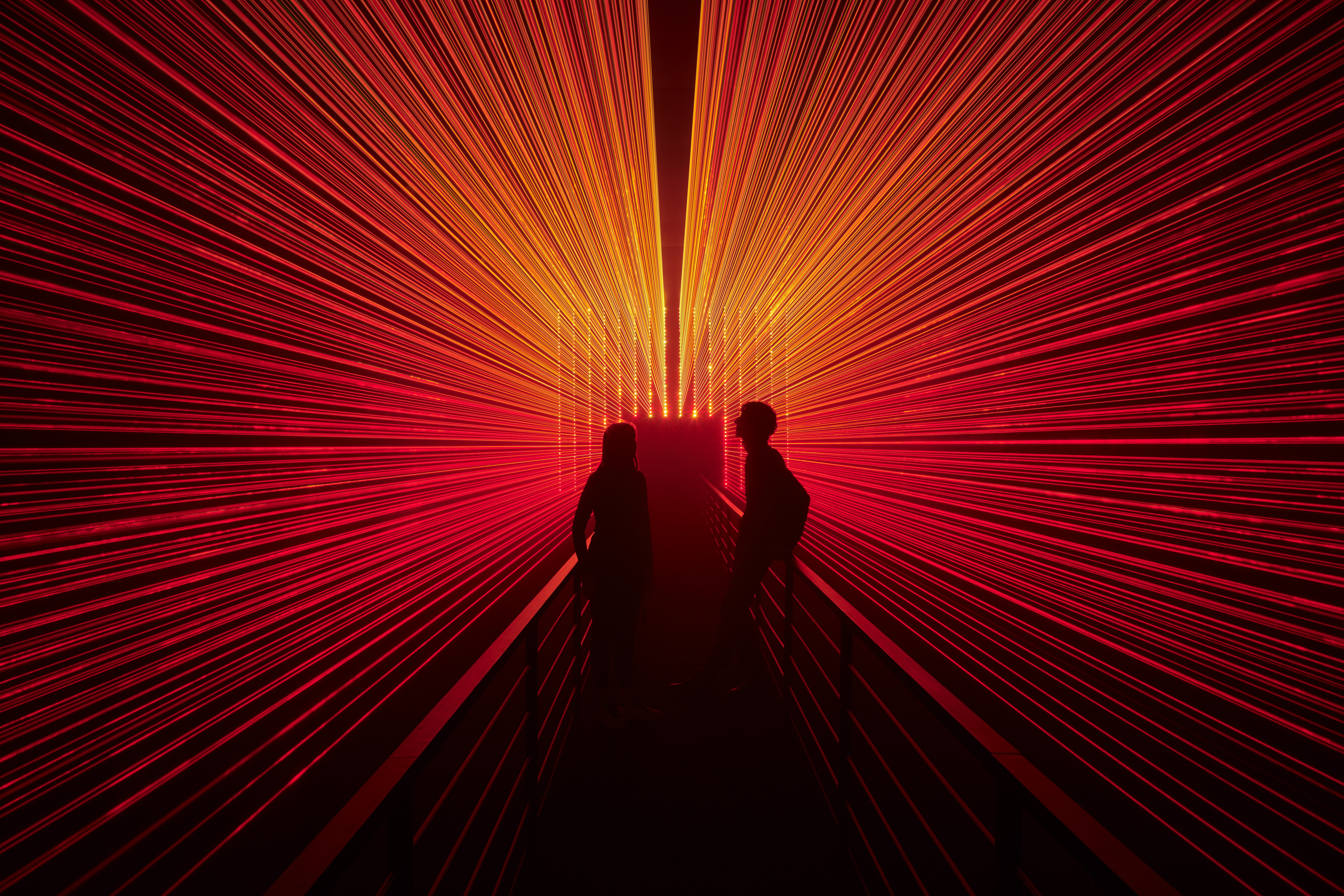 T-10 launched in 2019 with THE ARROW + THE CYCLE, an immersive exhibition by art practice UVA, exploring the nature of time through three experiential installations. This groundbreaking 12-day exhibition integrated new technology with traditional media across light, sound and water. The launch was accompanied by a two-minute film and interview series, and a live performance by audio-visual collaboration Awkward Moments.