VALENTINO RE-SIGNIFY PART TWO - BEIJING


Following the success of Valentino Re-Signify at the Power Station of Art in Shanghai in December 2020, curators Mariuccia Casadio, Jacopo Bedussi and the maison's Creative Director Pierpaolo Piccioli brought the one-of-a-kind interactive brand experience to Beijing at the penthouse floor T-10 at SKP-S in November.
The experience explores the values of Valentino as a brand and a system of signs, both historical and contemporary, as well as its relationship with contemporary art and the wider world. Archive and central pieces – the studded shoes, the haute couture, the statement handbags were presented amongst artwork by a series of contemporary artists: Azumo Makoto, Cao Fei, Xu Zhen, Gioele Amaro, Robert Muller, Liu Shiyuan, Cheng Ran, Shen Xin, Xu Wenkai, Amkk, Jonas Mekas, Yeesookyung, Jacopo Benassi, Pajama, Robert Del Naja, Wu Rui and Alessandro Teoldi.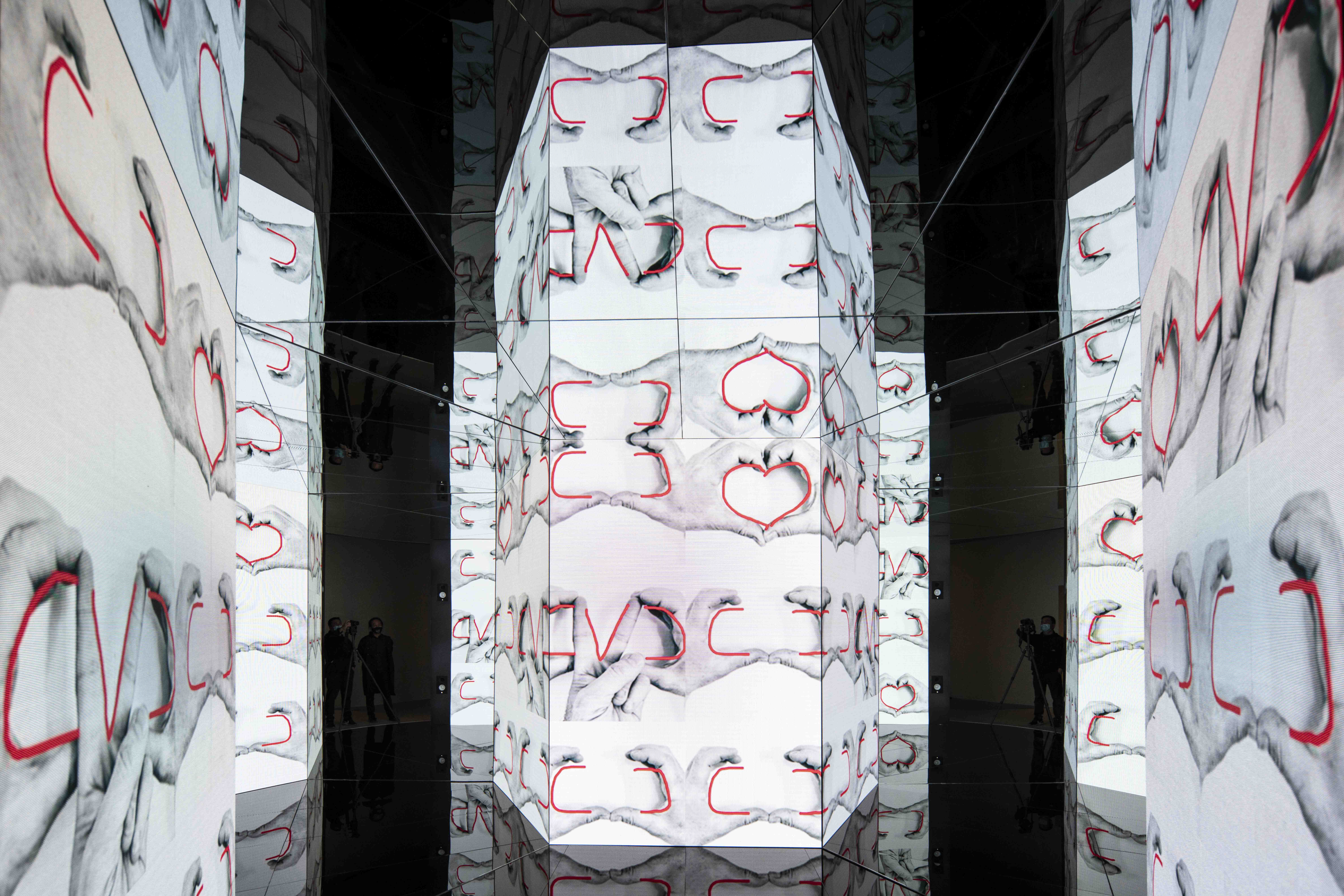 Kennedy oversaw the exhibition's conceptual set design, and the curatorial outreach for the group of visual artists, as well as design and creative management.

︎︎︎ Creative direction
︎︎︎ Collaboration management
︎︎︎ Project management
︎︎︎ Experience format

︎︎︎ Design
︎︎︎ Content production
︎︎︎ Budget management